Welcome to our Ship and Boat Cookie Cutters page! If you're a fan of nautical themes or know someone who is, then you'll love our collection of cookie cutters inspired by ships and boats. Our cookie cutters are made from high-quality materials and are designed to be both durable and easy to use.
Our collection includes cookie cutters in the shape of sailboats, ships, anchors, and other nautical designs. Whether you're making cookies for a beach-themed party, a sailing event, or just for fun, our Ship and Boat Cookie Cutters are sure to make a splash.
We offer fast and reliable shipping, and our customer service team is always ready to help answer any questions you may have. In addition to our Ship and Boat Cookie Cutters, we also offer a wide variety of other cookie cutters and baking supplies to help you create delicious treats. Shop with us today and set sail on a delicious adventure!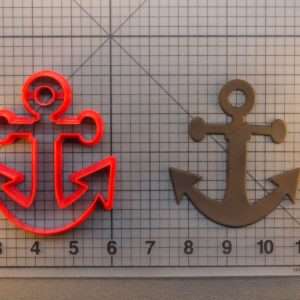 Anchor 266-702 Cookie Cutter
***PLEASE READ THE DESCRIPTION BELOW AS THIS ITEM COMES IN TWO DIFFERENT TYPES OF PLASTIC FOR CERTAIN SIZES*** Our Anchor 266-702 Cookie Cutter is primarily made to cut fondant to decorate treats such as cookies, cupcakes, cakes, rice krispie … Read More
Rated 5.00 out of 5
$

4.50 –

$

58.65
All Sizes 1 inch - 11 inch
Select options