Everybody loves animals, from our beloved household pets to the kingdom of the wild, animals, and humans share a relationship that is truly special. With this in mind, why not go wild with your baking, with our selection of animal cookie cutters?
Our large selection of animal shape cookie cutters is the perfect way to decorate your baked confectionaries, all while showing love to your favorite furry friends! Whether you're looking to make an elephant or a zebra-shaped batch of cookies, or farmhouse candy, using our farm animal cookie cutters, we have a wonderful array of options for you!
Easy to use, non-stick, and a whole lot of fun, our animal cookie cutters are perfect for children's birthday parties or corporate functions alike, and are easily deliverable to your doorstep! Browse through our selection of shapes and sizes, and find the perfect animal-shaped cookie cutter for you!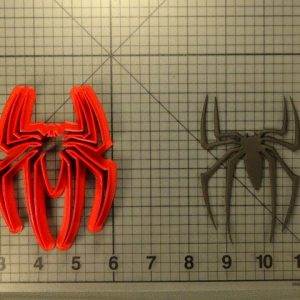 FAQs
Where to Buy Animal Cookie Cutters?
JB Cookie Cutters is the best destination for a great variety of high-quality animal cookie cutters for you to purchase!
What to Do With Animal Cookie Cutters?
Simply place your animal cookie cutter over a portion of dough, and easily sculpt picture-perfect animal cookies with no hassle at all due to our silicone, non-stick molds.