Easter is a time of fun and celebration among family and friends. A colorful and fun family holiday, why not add to the Easter spirit by preparing some delectable baked treats to share among those you are celebrating with?
JB Cookie Cutters' Easter cookie cutter set makes creating perfectly crafted confectionaries easy and fun for anyone! Our non-stick, cookie cutters are easy to apply and remove, helping you sculpt your desserts with a minimum of fuss.
Our cookie cutters are not only perfect for cakes, cookies, and fondants but can also be effortlessly used to create Easter-themed candy and iced popsicles to add some variety to your festive feast!
Available in a variety of shapes and sizes, including Disney characters, bunnies, and Easter eggs, browse through our catalog and begin your baking adventure!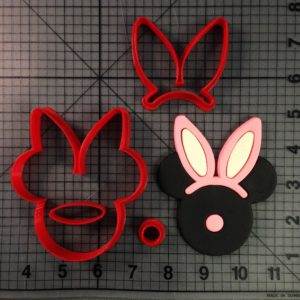 FAQs
What to Do with Easter Cookie Cutters?
Simply apply your cookie cutter mold to your dough, and remove it carefully, to form perfect shapes each and every time!