It's the most wonderful time of the year, so why not celebrate the festive period with the gift of delicious baked treats? Our unique Christmas cookie cutters are the perfect way to prepare eye-catching and jolly Christmas treats!
With a variety of Christmas cookie cutter sets to choose from, you will have loads of fun preparing tasty Christmas-themed confectionaries with ease. Our cookie cutters are non-stick, and easy to apply and remove, making them the ideal choice for your festive feast!
Prepare Christmas cookies, cakes, or candy using our cookie cutters, or even possibly shape the ice for your celebratory beverages using our molds. Browse through our amazing selection of Christmas cookie cutters today, and get prepping for everyone's favorite family holiday!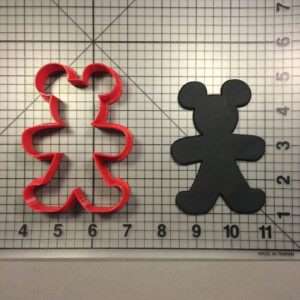 FAQs
How to Use Unique Christmas Cookie Cutters?
Simply, apply and remove our non-stick cutters to your cookie dough, and style your cookies in a variety of fun and festive shapes!
How to Make Christmas Ornaments With Cookie Cutters?
Use our Christmas cookie cutters to cut out Christmas Ornaments by simply applying them to any easily breakable material such as polystyrene or cardboard.
Where to Buy Christmas Cookie Cutters?
JB Cookie Cutters is your one-stop shop for all things Christmas cookie cutters, with our massive variety of cost-effective and easy-to-use cookie cutters, deliverable to your home's doorstep.