The scary season is upon us, and what better way to celebrate the spookiest holiday than with ghoulish, ghastly, and ghostly Halloween shapes? Let's face it; it isn't Halloween without the snacks to match.
If your cookies, fondant, and snacks aren't shaped like Dracula, Frankenstein, or a wicked witch, then frankly, you're doing something wrong! JB cookie cutters have the most extensive range of Halloween cookie cutter sets.
From classic Halloween shapes like skulls, jack-o-lanterns, witches, ghosts, and mummies to contemporary kids' favorites like Ghostbusters, Sesame Street, and Disney, JB has it all. Take a look at the massive range and choose your favorites today!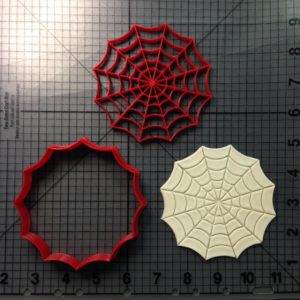 FAQs
How do you use Halloween cookie cutters?
Cookie cutters have unlimited uses when it comes to making snacks and treats for Halloween. You can use them to shape savory treats like pizza, pancakes, sandwiches, and cheese. In addition, you can make cookies, cakes, pie toppers, dessert features, and endless other creations with Halloween cookie cutters. JB cookie cutters' colossal range means that every conceivable Halloween character, new and old, is included. Trick-or-treaters will be thrilled to receive some homemade treats in the shape of their favorite Halloween characters, and your kids will have the most fun creating the various shapes.