Cupcakes are a sweet treat, but adding a topper will make them even better. At JB Cookie Cutters, we have products and shapes ideal for any opportunity! 
Is it your little one's birthday, and you need an original cupcake topper inspired by their favorite superhero? Are you making cupcakes for a children's party and want to surprise the kids with cute toppers? Perhaps you are throwing a bachelorette party or an adult-themed event.
JB Cookie Cutters has hundreds of cupcakes and cake toppers specially made by our bakery. You can pick from different colors and get a better price if purchasing in sets. So if that sounds good, check out our selection and pick your favorites!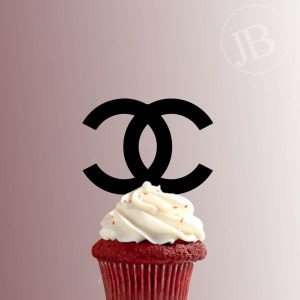 High Fashion CH 228-195 Cupcake Topper
Our High Fashion CH 228-195 Cupcake Topper are the cherries to top off the perfect cupcakes and make the perfect party favors for any event! Please contact us if you are uncertain if this product will work for your purposes. … Read More
not rated
$

3.00 –

$

20.00
Select options
FAQs
What Size Are Cupcake Toppers?
The default cupcake topper length is 2.6 inches. It ensures that the product will fit the dessert perfectly. However, depending on the model chosen, the height might vary. The standard options are three to four inches, while stems measure two inches.
Where To Buy Cupcake Toppers?
Purchasing a cupcake topper at JB Cookie Cutters ensures top-quality products at competitive prices. Our online store offers hundreds of different models. We put great effort into the design and used laser cutting to ensure the topper looks smooth and beautiful.
How Long Will A Cupcake Topper Last?
It depends on how often you use it, but also how you store it. You should keep the toppers away from sunlight and direct heat. You need to wash them by hand and on the soft side of the sponge. With optimal maintenance, cupcake toppers could last for months or years.
How Do You Stick Cupcake Toppers?
We insert a stem into each cupcake. You use it to put the topper into the desert. The only step necessary is to stick the stem into the cupcake's upper side.